Our workshops give teachers the tools they need to help all students.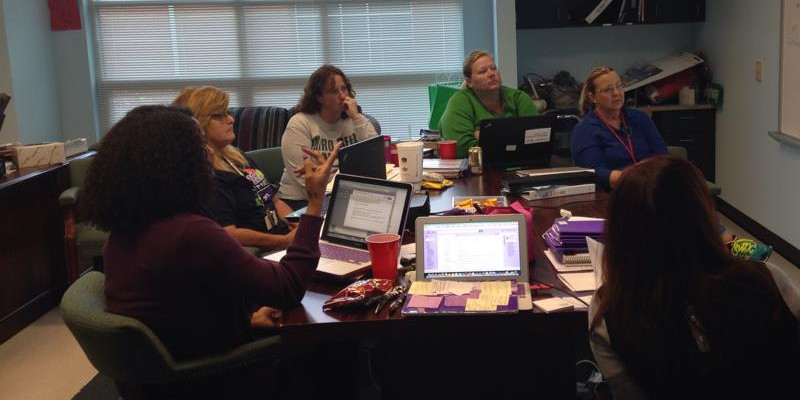 All students struggle on some level, but it is when they can no longer keep up with grade-level standards and their peers that intervention needs to occur. Implementing an MTSS framework on a district and schoolwide level allows educators and administrators to establish intervention strategies, track progress, and garner the support of parents and other professionals to ensure the student's ongoing learning success within a supportive environment.
Our educator workshops at i-LEADR, Inc. show teachers the "what" and "how" regarding implementing MTSS strategies within their classrooms on an individual student level. Before hosting one of our educator workshops, we work directly with you to determine exactly where your school or district needs assistance, whether that be in writing, mathematics, literacy, or even behavior. We plan our educator workshops around your needs, so participants leave with interventions and strategies to use within their classrooms immediately.
In conjunction with our educator workshops, our online digital platform, RtI: Stored!, is designed to house and collect all documents completed within an MTSS framework. Created specifically for educators by educators, this database eliminates duplicate work and gives teachers more time to spend in the classroom teaching.
Learn how to engage students and create an environment tailored for success by attending our educator workshops. If you want further information about topics covered in our educator workshops, expected outcomes, or our schedule for these events, please reach out to us at i-LEADR, Inc. today.