Enhance the success of your school or district with catered teacher training.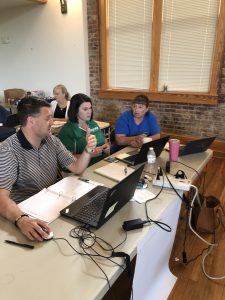 Teachers spend several years simply learning how to teach, but what these years of education rarely cover adequately is how to help students who are struggling with standard learning practice and achievement expectations. Our teacher training programs at i-LEADR, Inc. instruct educators on how to identify students who are struggling with curriculum and behavior and implement interventions early on to prevent these at-risk students from falling further behind.
Unlike other teacher training programs, ours provide effective tools and strategies for all participants due to the following reasons:
We work with your school or district beforehand. What subjects are your students as a whole struggling with? Where would you like to see improvement? We then cater our trainings to meet the needs of the educators on your team.
Our teacher training programs do not simply cover issues likely to only help one or a few students. Rather, they cover research-based practices that can be implemented at all levels, across school systems, to meet the needs of learners at all stages.
We want to help you build internal capacity, maximize educator effectiveness, and promote growth for al students.
Our teacher training programs cover everything from how to transform your grade-level meetings to how to dig deeper into specific diagnostic data and more.
Ultimately, our teacher training programs are tied directly to your district or school, so your teachers gain the tools they can use every day. Contact us at i-LEADR, Inc. today for additional information about our upcoming teacher training programs and schedule.