Our teacher workshops equip educators with the tools they need to successfully implement intervention strategies.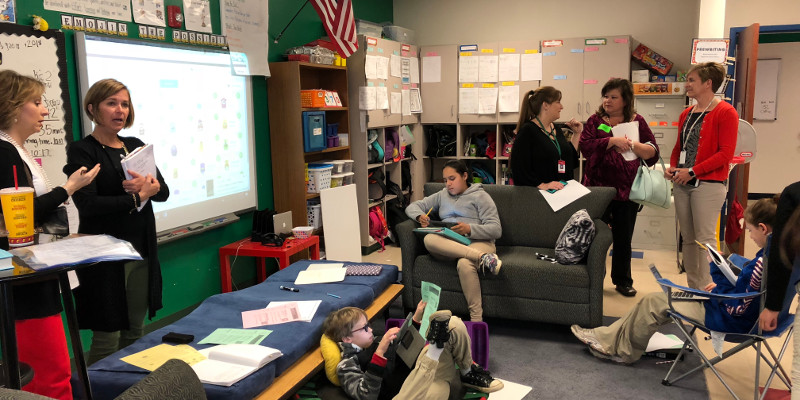 Every student deserves the opportunity to learn, and every teacher deserves to have the opportunity to teach in a supportive, student-centered environment. Today, many teachers have the challenge of managing multiple administrative duties along with trying to continue their training, identify the best learning strategies for their classes and students on an individual level, and commit to lesson preparation and grading.
At i-LEADR, Inc., our teacher workshops arm teachers with the tools they need to do what they do best: teach! Catered to schools and districts on an individualized level, we cover topics related to implementing successful MTSS and RtI frameworks for improved student outcomes and increased teacher confidence.
We follow the foundational skills flowcharts for math and literacy to identify route cause and equip teachers with the skills to close existing academic gaps and prevent at-risk students from falling behind. We also help teachers understand if what they are doing is having a positive impact and what they can do to refine their teaching strategies based on existing goals.
Helping children reach their highest potential is always the overarching purpose of our teacher workshops. We want students to get as much as possible from their instruction and for teachers to know how to react if their approach is not getting the results they desire.
Planned around your needs, i-LEADR, Inc. teacher workshops prepare educators, administrators, schools, and districts to implement successful intervention strategies. Contact us today for additional information about what our workshops cover and our upcoming schedule for these workshops.