Our trainings help educators implement the MTSS process successfully.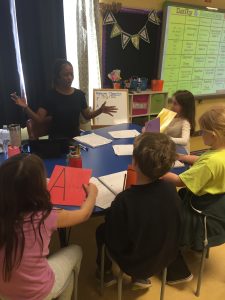 Today, many schools rely on the MTSS framework to provide targeted support to students who are struggling. This system universally screens students and not only addresses academic issues, but behavioral ones, as well. The ultimate goal of the MTSS process is to intervene early on, so students have the chance to catch up with their peers and those in the same grade level.
At i-LEADR, Inc., we understand that implementing the MTSS process on a classroom, school, and district level can be a challenge for educators and administrators. After years of development, we created trainings and workshops designed to help those in the education sector fully understand the MTSS process while equipping them with valuable tools and strategies needed to make a real difference and encourage student progress.
Because every student, school, and teacher are different, so are our MTSS trainings. After identifying the issues your school has trouble with, we cater our workshops to the differing needs of your students. With hands-on, interactive learning and catered support, your teachers will leave our workshops with an arsenal of tools they can use the very next day in their classrooms.
We believe all students can learn, progress, and be successful, but as educators, it is our job to implement the MTSS process successfully for full results. Contact us at i-LEADR, Inc. today to discuss our workshop and training program and to find out how we can help your school better help its students on every level.