What if you told your students you believe in them? At i-LEADR, Inc., we want you to take part in our "Do You Believe?" challenge and take a video of your students' reactions when you tell them you believe in their capacity to achieve and excel.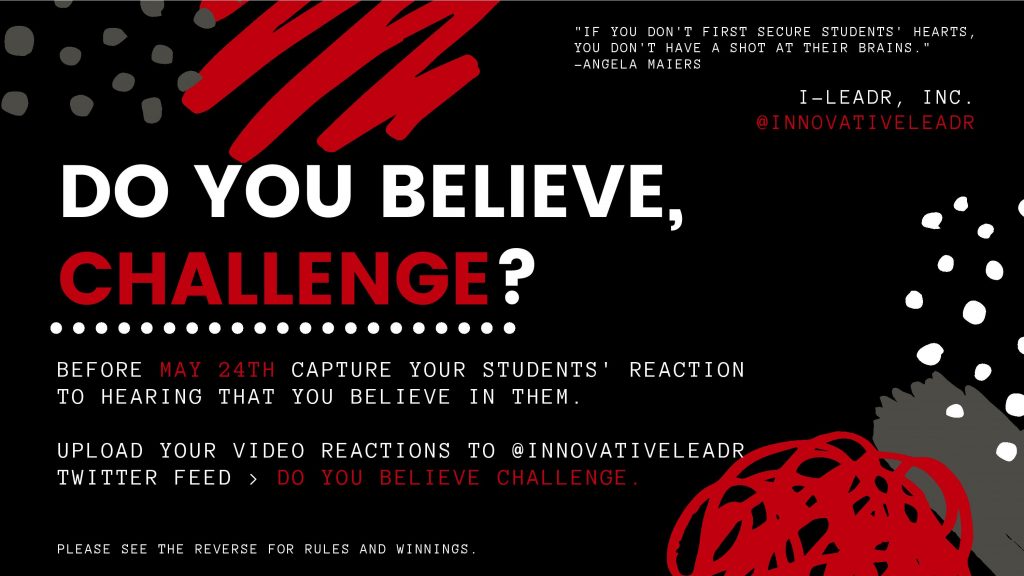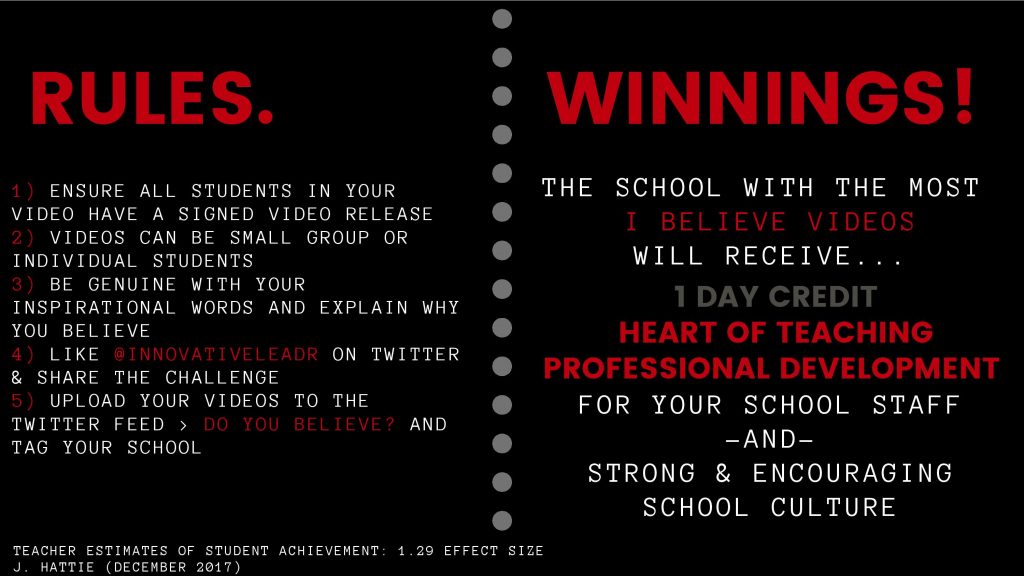 Contact Us if You Have Questions!
The school that submits the most videos will receive a one-day credit for our Heart of Teaching Professional Development course for the school and all staff members. Here's how to enter the challenge:
Make sure all your students sign a video release form.
You can take a video of a small group of students or even individual students.
Be genuine with your inspirational words and explain why you believe in your students.
Follow us on Twitter (@innovativeleadr) and share the challenge.
Upload your video(s) to our Twitter feed and tag your school!
Tell your students why you believe in them and make a real difference in their lives. Upload your video today!