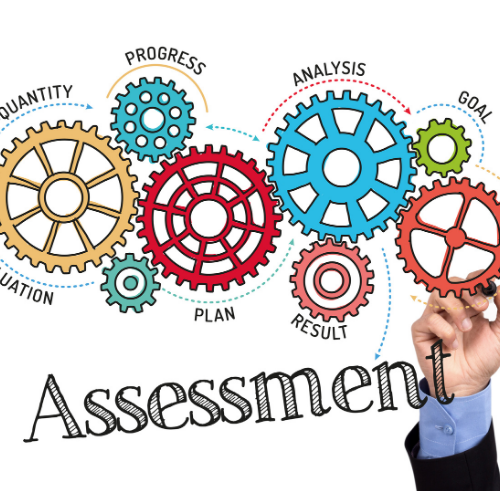 Common Formative Assessments: Teaching with a Focus on Learning
Written By: Adrianne Blackwelder
It is essential that teachers, educators and schools develop and implement COMMON Formative Assessments for optimum student learning.
You would never serve your family a new recipe for Thanksgiving without first sampling it, and making adjustments as needed. In the same way, educators should never rely on summative assessment data to tell them whether or not their students are learning critical curriculum content.  
Instead, effective teachers use FORMATIVE ASSESSMENTS on a continuous basis. 
Consider some of these common Formative Assessment techniques:
| | | | |
| --- | --- | --- | --- |
| Teacher-Facilitated | Student-Led | Dipstick Checks | Kinesthetic |
| Conferencing | Think-Pair-Share | Exit Tickets | Four Corners |
| Student Interviews | Jigsaw | Low-Stakes Quiz | Thumbs Up |
| 3-2-1 | Whip Around | One-Minute Essay | Inside/Outside Circle |

Formative Assessment is a critical part of the instructional process. 
It is essential that teams develop and implement COMMON Formative Assessments. When we unpack curriculum standards with teachers, one critical component is the CFA tasks that teachers will use to measure proficiency. 
WHY COMMON?
1 – ENSURE ALIGNMENT TO STANDARD –
When teams engage in effective planning – utilizing the UBD Framework – they begin with the end in mind. While unpacking the standard, teams collaboratively determine how they will measure proficiency, while the content is fresh on their minds. Teams discuss how these assessments meet the criteria and conditions outlined in the standard. By preplanning formative assessments, we ensure the rigor matches the standard, not just our instruction. 
2 – ALLOWS TEACHERS TO IDENTIFY STUDENT NEEDS –
When teams develop and implement common formative assessment tasks, proficiency or non-proficiency is equivalent across classrooms. By comparing apples to apples, teachers can identify exactly where groups of students and individual students excelled or struggled with the standard.
3 – SERVE AS REFLECTIVE TOOLS FOR TEACHERS –
By ensuring that students are held to the same rigorous expectations, teachers can have data discussions that spur personal reflection and growth. Teams are able to identify trends in the data. For example, if one teacher's CFA data for a particular standard was particularly high, teams are able to collaborate around instructional practices and plan for remediation.