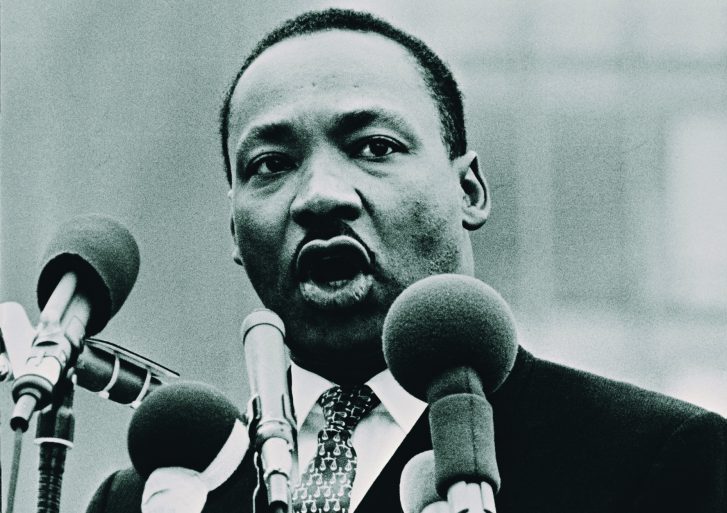 By: Rob Lively
Global Leader. Speaker. Soldier
On the US holiday when we celebrate the life and work of Martin Luther King Jr. I
challenge you to seize this opportunity and ponder the extraordinary leadership of
Dr. King. As educators we must learn it before we can gift it and these teachings
are of great value but often missed. John Maxwell states that Leadership is
"influence, nothing more and nothing less". Dr. King's influence is unparalleled.
He was not elected or appointed. He had no rank or grade. He had no positional
power or authority. He had no pedigree. He had no money. He could not directly
offer a benefit or reward for following him or accepting his influence. Although he
held none of the previously stated variables, he did hold one extremely critical
element. He was right. He was simply just right. He was legal, moral, ethical,
peaceful, and simply just right. There was nothing about what he said or how he
said it that you could disagree with, that is if you had even the slightest bit of
conscious or sense of right and wrong. He believed in and invested in the fabric
and the future of not only the United States of America but mankind around the
globe. He was a man who tried his earthly best to be true to his beliefs. His intent
was simply to free all people from oppression and to liberate a union from hate.
He found common thread by supporting the founding documents of America
created by the founders of the nation. Dr. King had unbelievable discipline and
focus to the non violent strategy that he learned from his study of Mahatma
Ghandi.
Through Dr. King's leadership he was able to take the aftermath of Bloody Sunday
on the Edward Pettus Bridge and turn it into a non violent march of four days to
Montgomery. He changed laws, policy, and won the Nobel Peace Prize among
many other accomplishments. Most importantly he changed a nation and a world.
He changed mankind. I will not speak further on the topic other than to encourage
you not to study normally focused on advancement of civil rights of Dr. King, but
rather how he accomplished such things through the greatest display of leadership
the world has ever seen. Those are teachings of great value for any Student,
Parent, Teacher, Coach or Administrator. Those lessons are of great value to all of
us.
Read more here: https://roblivelyspeaking.com/