Our professional development training options are designed to help educators meet the needs of all learners.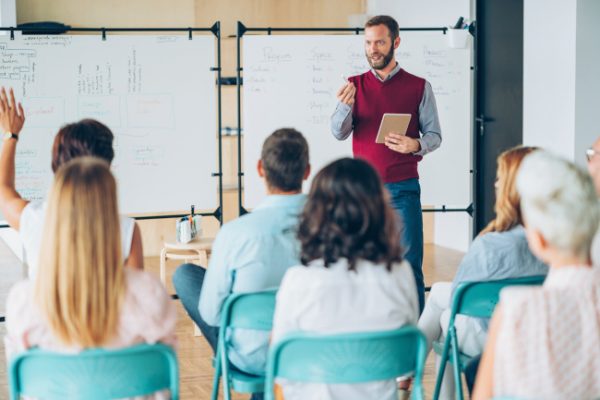 At i-LEADR, Inc., we work with states, districts and schools to design and develop systematic processes for prevention and early intervention through implementation of the MTSS/Rtl Process. Our goal is to assist you in building internal capacity, maximizing teacher effectiveness, and seeing growth for all students.
Strategic coaching and support is provided to you, according to your data-based needs, to ensure that all students are learning from the instruction they are receiving, and what to do if they are not. Our professional development training options provide research-based best practices implemented across school systems, at all levels, to meet the needs of all learners.
Our comprehensive professional development training options include the following:
The RtI or MTSS Process—This training covers data analysis, Tier 1: Differentiated Core Instruction, Tier 2: Strategic Intervention, Tier 3: Intensive Intervention, and an overview of developing MTSS/Rtl process timelines.
Data Days—This training goes over which data to collect and how to analyze your data to determine root cause. It also covers how to create action plans in Professional Learning Communities and how to develop intervention plans for students based on their data.
 Building Effective Professional Learning Communities—We teach you how to structure your PLCs while identifying norms, your mission/vision, and goals.
Certified Trainings—Our certified trainings include Foundation of Reading, Foundations of Math, Explicit Instruction Strategies, and TregoED for situation appraisal and decision analysis.
We are ready to provide further information about our professional development training opportunities, so please contact us today.