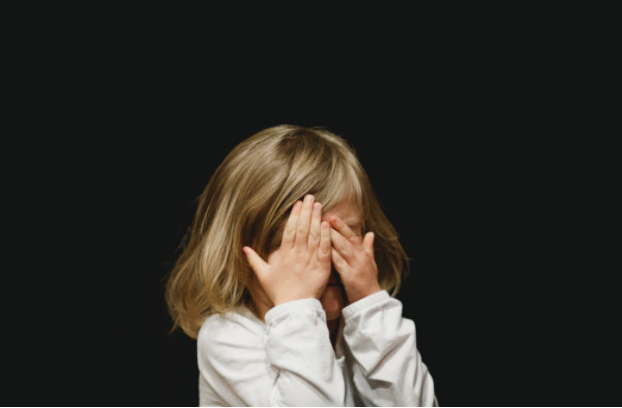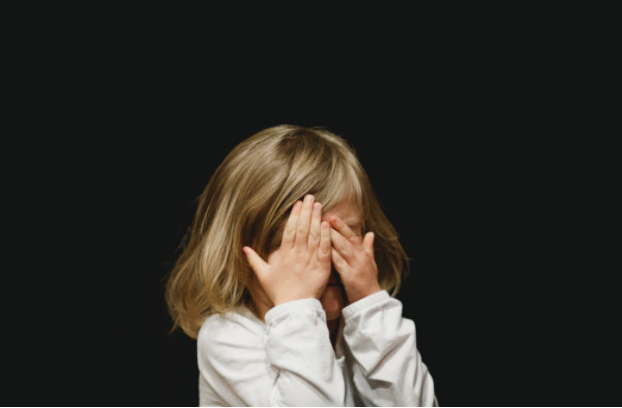 Are We Listening?
Understanding and Supporting Children's Complex Thinking Skills
Written By: Adrianne Blackwelder

Understanding children and student's thinking and learning along with executive function skills.
What she said was.."I can't do it".."I don't know how".."This is too hard".. She lacked the ability to explain her frustration, and I wasn't really hearing her. We sat in my home office together, for what seemed like hours. We both became frustrated, often to the point of tears. I felt that she was being defiant .. she thought I was being unreasonable. 
Only one of us was correct.
I have spent the last year and a half researching and learning the ins and outs of executive function and its many connections to students' success in school. As a PhD student, this is the area I have carved out for myself and I am entranced by the complexities of these relationships. But, I won't bore you with that here. 
This blog will provide you with an overview of executive function and will explain how these skills (and skill deficits) often manifest at home and in academics. I am not a cognitive scientist nor am I a psychologist. I am an educator and a parent. My goal is to share a bit of what I have learned and how we have overcome executive function challenges to develop stronger habits of mind and more effective practices. 
First, let me give you a working definition. Executive function is most often described as a set of cognitive processes that help an individual organize, plan, attend, and persist. Often described as the brain's "air traffic control center", these skills are essential for setting and achieving goals. For a child, that may mean engaging in appropriate social interactions, cleaning their room, or completing a complex mathematics problem. 
Three subskills involved with executive function are:
Working memory. The ability to keep information in mind and use it successfully. 
Flexible thinking. The ability to think about something in multiple ways. 
Inhibitory control. The ability to control attention and impulse responses.
For the purpose of this discussion, this is as far as I will go. While I could write about these skills at great length, my goal is to provide practical insight and application. Check out the resources at the bottom of this post if, like me, research is your jam! 
Children use these skills from the time they wake up until they go to sleep. 
Consider how these processes impact the following tasks and activities. 
@ home
@ school

Getting dressed for school

Interacting with siblings

Saving & spending allowance

Completing homework

Listening during instruction

Completing a complex math problem

Ignoring distractions

Contributing to group projects
Returning to the opening vignette, I wonder if you can guess who was correct ..
She was. My six-year-old daughter struggles with the skills I have invested so much time studying, and I missed it for sooo long. As parents and educators, when we recognize these challenges, we can provide appropriate and scaffolded support. 
Below I share some of the things we have had success with. Some seem like common sense, but intention and planning have made all the difference. None of these strategies or tools is a magic bullet, however, with a little planning, reflection, and discussion, these supports have drastically improved our effectiveness. 
Break It Down
Break a task down into small, manageable steps or phases. If cleaning a bedroom causes frustration and requires an unreasonable amount of time, give your child tasks to complete. For example, "Clean up these blocks, then put up those books. When you are finished with those two tasks, come see me." You can increase the complexity and number of steps as proficiency and confidence increase. 
Think-Aloud
Modeling the way you think about a task or procedure can support a child to use similar metacognitive strategies. If a child is stumped by a mathematics word problem, model the way you identify necessary information. For example, "When I read that problem again, I realized that we are trying to find the total amount of money. Now I need to see what additional information I am given." Again, modeling should be scaffolded as necessary and can gradually fade over time. 
Set Goals
Since executive function skills are involved with goal attainment, offer support by collaboratively goal-setting then planning for success. If a child struggles to react appropriately in disappointing social situations, identify the unwanted or unacceptable behavior and discuss a more appropriate alternative. Try counting to 5 before responding. Act out and practice this skill together. As you supervise and support the child, the strategy may need to be modified. Set short-term goals and celebrate successes. 
Encourage Creativity
Allow your child to think creatively in less structured and low-stakes environments. Summer is the perfect time to ditch the devices, get outside, and find things to do. As the parent or guardian, avoid the temptation to orchestrate what your child does in their play time. You can support initiation by providing open-ended ideas. For example, "It is a beautiful day. You could go on a scavenger hunt, pretend you are doing a special job, or create a new tool". 
Use Graphic Organizers
These tools offer external support for internal cognitive processes and support planning and organization. If a child struggles to manage time effectively, provide a visual schedule and give prompts as necessary. (Here is the one we developed. Slide it in a page protector and use it as a checklist. Feel free to download and modify.)  For goal setting, a graphic organizer may support a child's ability to backwards plan and monitor progress. In writing, these tools help a child think of the big picture and break the task into manageable sections. 
Be Intentional 
This is the most important strategy! Make your concerns transparent in a calm and reassuring way. Allow the child to see you as a partner and collaborator. Discuss the importance of the skills you are working on and make personal connections. For example, "I know that it really helps me to focus when I can keep my hands busy." (We love these for busy hands!) .. "When I can't focus, it helps me to listen to soft music to drown out background distractions." 
Monitor progress and celebrate successes.