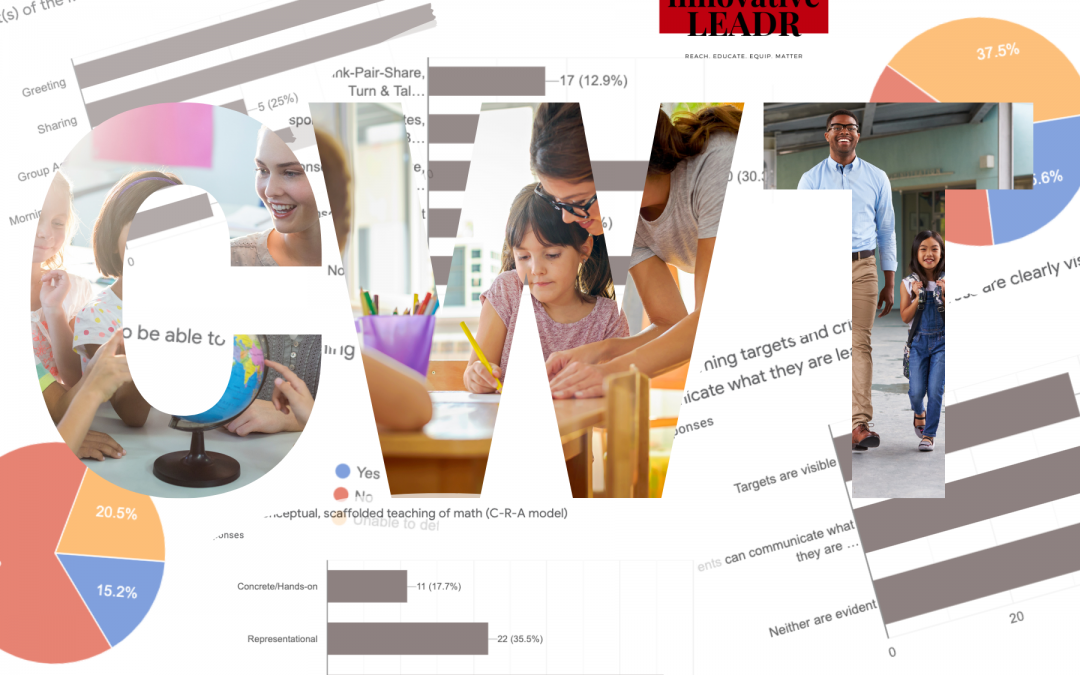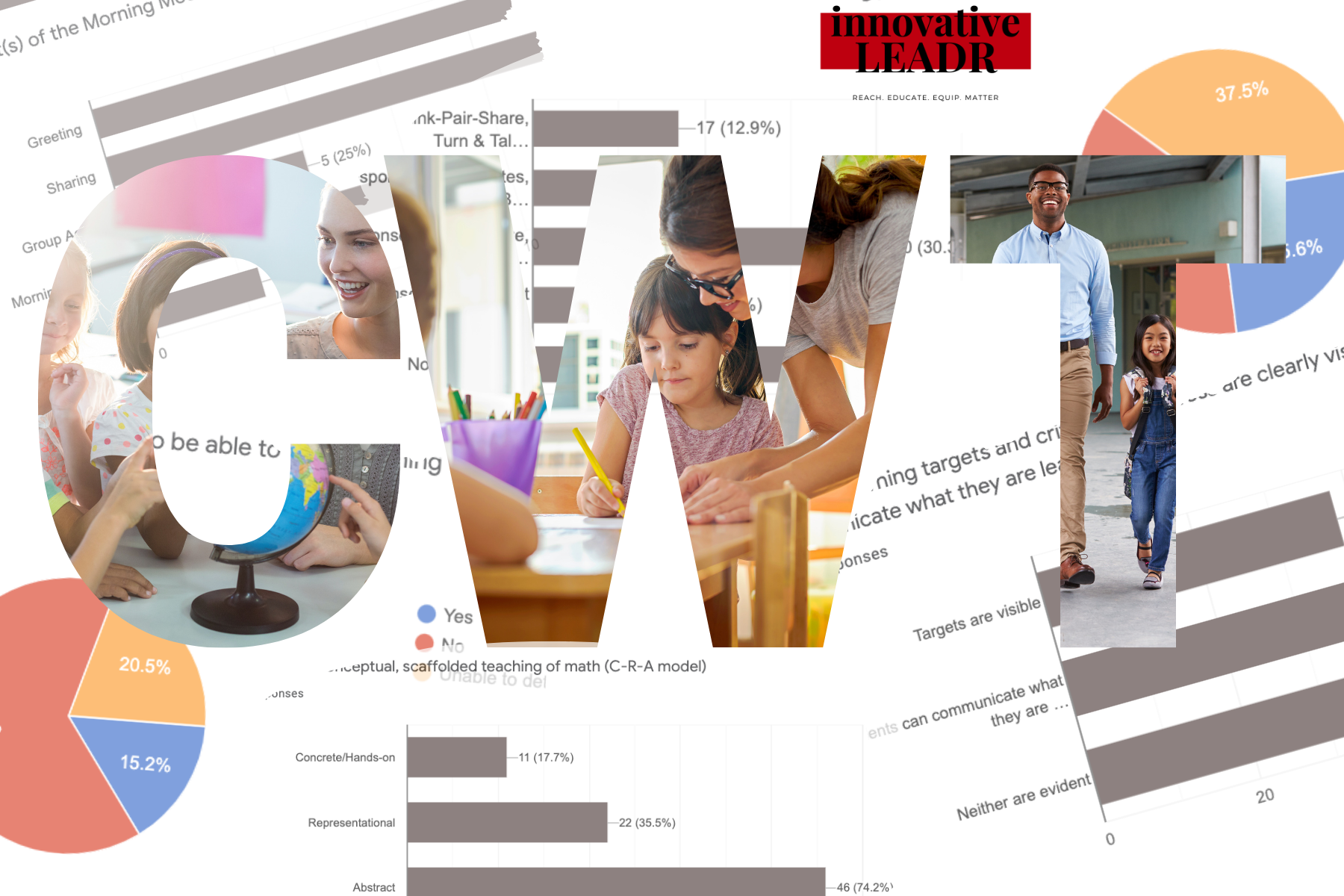 Know thy Impact | Using a Classroom Walkthrough Tool as formative assessment to determine the effectiveness of your Leadership Team
Written By: Shannan Church
To reach total school improvement you want all arrows moving in the same direction. As instructional leaders in the building, it is our responsibility to set our building up for success.  How do we do that?  How do we intentionally and strategically align school improvement?  After we get them aligned, how do we explicitly communicate the alignment with our staff?
School improvement starts and ends with data.  We begin by analyzing universal screening data to write Tier 1 Core Improvement Plans. Then we use those plans to draft our school improvement plans.  These school improvement plans should outline the PD needed in order for the teachers to carry them out to fidelity.  We provide PD teachers need then we use our classroom walkthrough tool (CWT) to formatively assess and provide growth feedback that helps us determine the effectiveness of our Leadership Team's support.  Check out this easy to read graphic that summarizes these alignments.
Questions Playmaker Leaders ask:
Are the Professional Development trainings provided making impact?  Do our PLCs produce highly effective teachers using high yield strategies in their classroom that in turn positively impact our data and student achievement/growth? 
Easy as 1 – 2 – 3 | Steps Strong Leaders Model
Deep Data Analysis

| Use this data to drive tier 1 core improvement plans.

SIP Alignment

| Use Tier 1 Plans to write SIP goals (look for trends).  Determine PD needed to carry out your plans.

Plan to Action

| Provide the PD that is needed over an appropriate period.  Use a CWT to measure what your teachers are implementing and where they still need support.
Indicator Categories to Consider:
These are several indicators that we know yield high growth.  Please note- only indicators that teachers have received PD on should be on your CWT.  This list is not exhaustive.
Learning targets, posted, and communicated (Do students know their goals and success criteria?)

Instruction is aligned with standards (Did the PLC collaboratively unpack their content?)

Data Representation (Grade, Class, Individual Data Notebooks)

Differentiated Instruction (Scaffolded, Flex Groups, Data Driven, Collaborative Groups)

Instructional Routines (Literacy and Math)

Active Student Engagement (Active or Passive learning)
What does a CWT look like, sound like, feel like?
Now that you understand the critical components and compelling why of CWTs you may be asking how do I actually complete these?  Here are some rules our team lives by.
Walk with a purpose.

 Are you observing instruction or behavior?  Figure out who is completing the CWTs.  If you are completing behavior walks, this should be completed/done by the administration and counselors in your school.  If you are completing instructional walks, this should be completed/done by the administration and coaches in your building.

Inter-rater reliability matters

. At the beginning of each you review your indicators as a leadership team.  Discuss quality measures and non-examples.  It's a great idea to complete paired walks the first couple weeks.  This will create unbiased, equitable marks and feedback throughout the building.

Frequency over duration. 

Each member of your leadership team should complete a minimum of 5 walks per week.  These are quick shots.  Create a schedule for who is walking where each week.  Only stay in the classroom 3-5 minutes per walk.

Feedback feeds back

.  Teachers crave positive feedback and constructive feedback.  Create a system for yourself.  Every time you complete a walk pick out something positive and then grow your teacher with a "have you thought about" idea. 

Check out the tear off notepads we use to leave our teachers love notes when we walk into their classrooms.

PLCs are the lifeblood

.  Leadership Teams should make a standing agenda item to discuss/review the classroom walk data during their weekly leadership PLC and collaboratively design PLC agendas that support and grow teachers based on CWT data.
Do you need help aligning school improvement at your school?  We are here to help – send us your needs info@i-leadr.com.
Do you need help designing your own classroom walkthrough tool on a limited budget?  We'll help you make one for free that will collect your data and represent it in easy to use charts for your leadership PLCs and teacher PLCs.  Reach out to us at info@i-leadr.com.