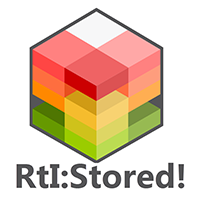 SECTION 1 – Navigation/Key Features
SECTION 2 – Tier 1: Differentiated Core Plans
SECTION 3 – Early Warning System
SECTION 4 – Moving Between Tiers
SECTION 5 – Behavior
SECTION 6 – 504 Plans
SECTION 7 – Guided Tiered Plans
Welcome to RTI Stored Success Guide
From videos to tips and planning tools, find everything you need to be successful with RTI Stored Success Guide.
Get to Know RTI Stored Success Guide
Teachers, discover the new RTI Stored Success Guide! Learn how to navigate the ins and outs of the program, find reports, and more.

Use Diagnostic Data
Administering the Diagnostic is the first step toward understanding student needs, but deep data analysis helps you determine next steps.

K Corner: Prepare Your Kindergarten Students

Engage Students
Engaging students in their learning is an essential component to nurturing a growth mindset and supporting student success.

Maximize Online Instruction
By monitoring data and engaging students throughout Online Instruction you are better able to meet students' diverse needs.