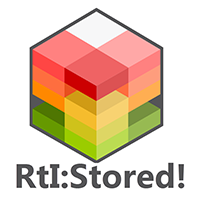 I. – Getting Started
II. – Tier One Plans
III. – Early Warning System
IV. – Moving Between Tiers
VI. - SEL
VII. – 504 Plans
Appendix A. – Guided Plans
Appendix B. – Support Documents
Appendix C. – Video Support
Appendix D. - Frequently Asked Questions
Appendix E. – MTSS Glossary of Terms
Documenting 504 Plans
504 Plans can be created directly in RtI:Stored! for individual students.
The student does not have to be receiving any tiered level of support in order to complete the 504 Plan.
Click in the white box located below the student's name in the Student Dashboad.
Click the red "Create 504 Plan" button at the top of the Student Dashboard.

You will be prompted to confirm that you wish to create a 504 Plan for the student:

Click the blue "CONFIRM" button to proceed.
The Online 504 Accommodation Plan Form will populate for you to edit.
Click SAVE when the plan is complete.